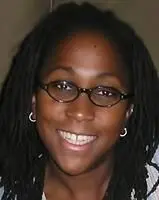 Hello and thanks for visiting my site. Here's a little bit of information about me to hopefully assist you in your therapist-seek decision process.
I am a native Californian that has lived in the Sacramento area for over 30 years. I attended U. C. Davis, and received my degree in Psychology. From there, I went on to earn my Masters of Arts in Counseling from the University of San Francisco.
I have worked as a treating psychotherapist for children, teens, adults, and families for over 25 years. I specialize in gestalt therapy, utilizing a whole-client wellness approach to encourage personal expressions, self-awareness, and interpersonal connections.
Over the years I have worked with clients facing a variety of challenges including depression, anxiety, posttraumatic stress, grief, and loss. I focus on empowering my clients to trust in and utilize their natural strengths, while making healthy changes to be their best selves.
I am a runner, a yoga enthusiast, an amateur artist, and the proud mother of two amazing daughters. I am honored to do the work that I do, and I'm grateful for the opportunities to be a part of my clients' journeys. I welcome the chance to be a part of yours.